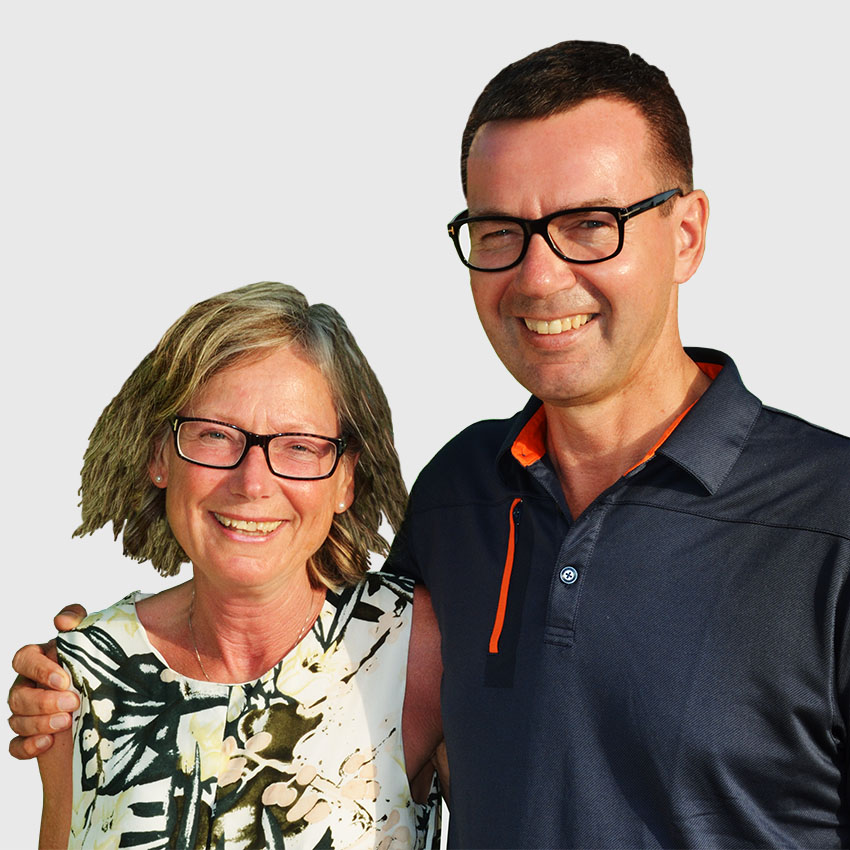 We bought a two-bedroom apartment in Oasis Beach, El Raso, through Kaj Verner Bach Knudsen and DK til Spanien in November 2016 and took over in June 2017.
In 2016 we decided to realize the dream of owning a home in Spain. We contacted various real estate agents in Spain to hear about offers and possibilities. When we contacted Kaj Verner, we were in no doubt that he was the very right person who could help us realize the dream. Kaj Verner was very quick to send us homes that matched our wishes and budget. We went to Spain in November 2016 and got a presentation of several homes together with Kaj Verner. Kaj Verner had swiftly spotted that golf, nature and beach were our area of interest, and in connection with the showing of homes, he had devoted time to show us the most beautiful natural and golf areas. Together with Kaj Verner, we quickly found the right home and we bought it in November 2016 before returning to Denmark.
Kaj Verner is extremely professional, a lovely person and has been a great help throughout the process. For Kaj Verner, the process does not stop when he sells the home. He was there all the time until we in June 2017 moved into our newly built apartment. Kaj Verner has helped with everything, the purchase of furniture, white goods, awnings and all the other stuff when you have to decorate a new home. And, in addition he also helped with all the practical stuff as bank, notary, insurance and other formalities that shall be in place when buying a home in Spain.
Kaj Verner estimated that we could get better furniture and white goods by purchasing it ourselves rather than a set home package. Kaj Verner has been an invaluable help with the buying of furniture, appliances etc. When we arrived in the apartment this June, we were welcomed by Kaj Verner, who had arranged to get the furniture in the house. In addition, Kaj Verner himself had fitted appliances. The next day, Kaj Verner met again with the toolbox and mounted a bookcase and lamps were mounted also. What a service. Kaj Verner is a very unusual person, whom we can only recommend most. Before you have tried to buy through Kaj Verner, you do not know how extensive a service he provides and how much a help he is when the dream is realized .
We can recommend anyone who wishes to buy home in Spain, let Kaj Verner and DK til Spanien guide you through the whole process.
Susanne and Ole Bruun, Horsens, Denmark